On / Off devices
DCONNECT BOX
DConnect is the new DAB cloud service that allows you to remotely control your installations, in real time and wherever you are. It is possible to control pressurization and water management pumps, an...
> FAQ
> VIEW DConnect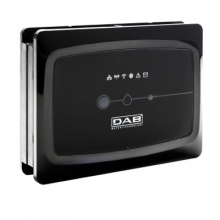 On / Off devices
EBOX
ebox plus is an electronic control panel for the protection and automatic operation of one or two submersible pumps or pressurizing both single-phase and three-phase, installed in domestic, civil and ...
> FAQ
> VIEW EBOX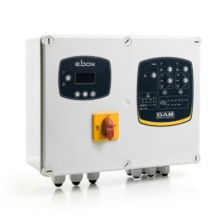 On / Off devices
SMART PRESS
SMART PRESS adalah perangkat elektronik ON/OFF yang dirancang untuk menghidupkan/mematikan pompa tanpa menggunakan tangki tekanan. Perangkat ini melindungi pompa dari pengoperasian kering tanpa men...
> FAQ